Thank you for your generous support of the Vallarta Botanical Garden!
Together we're creating an incredible resource for our community and Mexico, teeming with purposeful beauty. One time gifts, support through our Give Every Month (GEM) Program, memberships, and commemorative gifts (including customized benches) all qualify as tax-deductible contributions.
Breaking your gift into automatic monthly payments makes it easier both for you to budget your gift and the garden to cover its expenses throughout the year. We call this our Give Every Month (GEM) program.
The Vallarta Botanical Garden appreciates your donation, no matter how much you can afford. Use this donation type to show your generosity and support to the gardens, which will be applied towards the Garden's General Fund. This is the best way to donate to support our organization.
Breaking your gift into automatic monthly payments makes it easier both for you to budget your gift and the garden to cover its expenses throughout the year. We call this our Give Every Month (GEM) program.
Restricted Gifts to Specific VBG Projects & Programs
The Puerto Vallarta region is blessed with incredible plant diversity, and much of this has yet to be thoroughly studied. New species are still being described in our local forests, and discoveries about how these plants function in our local ecosystem or can serve human needs such as food and medicine are ripe for harvesting. Your contributions can lead us to discovery!
The Puerto Vallarta region has flourished as a largely intact wilderness until the last few decades. Now, urbanization, the spread of agriculture into formerly pristine areas, and other threats including illegal logging have given us great concern for the future of our forests. We at the Vallarta Botanical Garden are perfectly poised to serve as a leader in conserving our region's floristic diversity, the basis for an amazing and complex ecosystem. Your contributions can help protect a promising future for our forests and the animals that depend on them!
Public gardens have an imperative to deliver stunning beauty to inspire their visitors. Creating and maintaining this kind of beauty requires continual dedicated labor that can only be provided by well­-funded horticultural programs. Do you appreciate the beauty of the Vallarta Botanical Garden? Please help us in our constant quest for excellence with a gift towards our horticultural displays!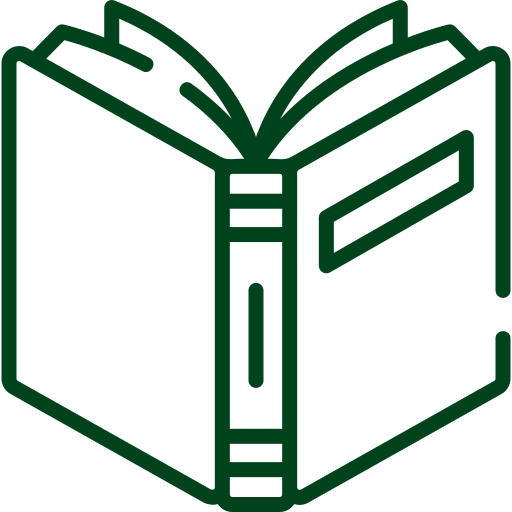 From young children visiting us with their families, organized school group field studies from kindergarten to university, to life-­long learners of all ages, the Vallarta Botanical Garden provides a living classroom of unprecedented importance in our region. We can do even more, though, with your help. From signage and classes at the Garden to video presentations here and on our website, we have no shortage of powerful ideas for connecting our visitors with the natural world. With your help, we can take off with this work like never before!
If you're reading about community outreach in the Vallarta Botanical Garden's donor pages, we'll consider you "part of the choir." But there's a whole other potential audience out there that can benefit from developing a love and appreciate for our natural world, preserving wild spaces, and beautifying our man-made landscape. Your contributions to our community outreach can help us reach this kind of audience and change our community and planet for the better.
It takes a village to make the Garden grow and those villagers need to be paid! Our vision is to offer competitive wages and benefits to our staff to attract and retain a stellar team of true professionals. Is there a particular Garden staff member who has inspired you to contribute towards funding their position? Or do you see the need for a new position, such as a full-­time educator? If so, please speak with one of our board members about doing so today. Just email [email protected] with the subject "ATTN: VBG BOARD MEMBERS."
Commemorative Bench (20% Discount)
A commemorative bench in the Vallarta Botanical Garden is a special place. Visitors can sit down, relax and view the magnificence of nature in our Garden.
These family benches are a permanent way to honor your loved ones. You might want to purchase a bench to honor your children or grandchildren or friends. Maybe you would like to place a bench in memory of a loved one.
We have two bench sizes available for purchase for $5,000 or $7,000 USD (discounted prices for donors), and you may customize the design of the handmade tile finish. Elegant and permanent, these benches offer you an opportunity to help the Garden sustain and improve the beauty of our sacred space, while making a statement about your loved ones.
You can pay for the benches upfront or you can choose a payment plan. Once you have purchased your bench, you will be contacted regarding the design of your bench. Please call or email at +52 322 223 6182 or [email protected]
Give Every Month (GEM) Program
Thank you being an important part of our Vallarta Botanical Garden's family! Together we have built an award-winning, world-class garden. Together as a family, we have created purposeful beauty, and we should be proud of that. The Botanical Garden is launching a monthly pledge program, our Give Every Month (GEM) Club. The objective of the GEM program is to generate an automatic flow of income to cover our basic operating expenses, freeing us to launch the Garden to a new level.
After only 10 years of development, we have surpassed all expectations with the scope and beauty of our botanical displays, but we can do so much more together. Let's make this place one of the top botanical garden destinations in the world.
Pledge an amount you're comfortable with and become a GEM of the Garden. Thank you for your ongoing and generous support.
Garden Amigo Tile Program
Your participation in the "Garden Amigo Tile Program" is most greatly appreciated Note: On your tile, you can have text or a simple image. Our artists will do their best to paint your image and/or text. Please send your text and/or image to:
[email protected]
Including the Vallarta Botanical Garden in your wills, trusts, and estate planning is an investment in the long-­term viability of this important natural sanctuary for Puerto Vallarta and the exquisite flora of Mexico and world tropics. A member of the Garden's Legacy Committee would be happy to talk to you about the best options for optimizing your philanthropic potential and further blessing a community.
The Vallarta Botanical Garden can provide tax-deductible receipts for donations made by Mexican, Canadian and US taxpayers.
We are a registered charity (Asociación Civil) in Mexico. 
For more information, please contact: