Garden's Rules & Etiquettes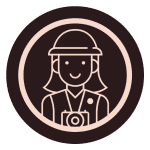 Wearing proof of entry is mandatory: Members – badges; General public – green or yellow stickers.          
Shirt and shoes required inside the restaurant. Children cannot run around inside the restaurant.
Children under 15 must be closely supervised by a responsible adult at all times.
Cutting, touching or collecting plants, rocks, river stones or
 

seeds is forbidden.
No outside food/drinks. Food service and snacks are available at the restaurant.
You must clean up after your pet with a plastic bag.
Don't hike or step off trails. Dangerous hazards.
Dogs must be kept on leash at all times.
No loud noises or running. No yelling, whistling, or playing music.
No diving in the river
 

(but swimming is permitted)
Permission is required for drone photography.